You won't know what hits you when you see 'The Disaster Artist' teaser
Many years ago, back in 2003, legend tells of a film that was made that defied all logic and comprehension. The many people who experienced the film expressed how much this film changed their life, and the way they saw independent filmmaking. Among the many quotable quotes from the movie, one quote stood above the rest, and gave the answer to every question life may throw at you: "I did not hit her, I did naaaht! Oh, hi Mark."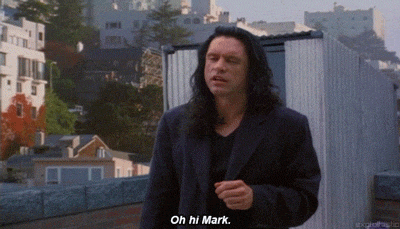 The Room, directed, written and starring Tommy Wiseau, has become somewhat of a cult-classic film, with its "unique" dialogue and shoddy acting. Not many know the full extent of what it took to create such a film, and quite frankly, I don't think many cared. But you know Hollywood; once they find out a unique story, they gotta get it into a film as soon as they can. And when it came to the 2013 book titled The Disaster Artist, it was only a matter of time.
The Disaster Artist is an American biographical comedy-drama film directed, produced by, and starring James Franco, ironically. The film chronicles the story of the making of the 2003 feature, which some have called the worst movie ever made. Aside from Franco, the film actually boasts a robust cast, including the talents of Seth Rogen( no surprise there), Alison Brie, Zoey Deutch, Zac Efron, Josh Hutcherson, Dave Franco, Bryan Cranston, and many more!
Seth Rogen's production company Point Grey acquired the book and life rights to the property back in 2014. The film had a work-in-progress screening at this year's SXSW, which raved highmark (no pun intended) reviews. Check out the teaser below!
What do you think? Do you remember the 2003 film? Are you trying to forget the 2003 film? Let us know in the comments below!