Who should and will win at this year's Oscars
By Brian Chu and Glen Coco
It's February, which means it's time for every critic worth his press pass to explain exactly why Movie A should beat Movie B for the hallowed golden statuette that validates a film or actor's success that year. So without further ado, here is who will and who should win at the Oscars this year.
Best Picture
It's pretty much a two horse race between Damien Chazelle's love letter to Hollywood, La La Land, and Barry Jenkins' acclaimed character study Moonlight. The two movies could not be more different in tone and subject matter, and yet, both clearly stand above the rest for the top prize. Although some pre-Oscar backlash has begun to percolate around La La Land's seeming invincibility at other awards shows, I think Academy Award voters will vote for the uplifting tale of two star-crossed lovers trying to make it in their town.
Should Win:  La La Land
Will Win: La La Land
Best Director
By default, I'll almost always pick the director of my best picture prediction to win the award unless there's a clear difference that the director's work was superior to the resulting film (i.e. Alfonso Cuaron and Gravity). So I'm going to go ahead and stick with Damien Chazelle for La La Land. I don't think another director could have pulled off a movie musical with such style and aplomb. Chazelle's fingerprints are all over this film from the first scene on the freeway to the soaring final number.
Should Win: La La Land
Will Win: La La Land
Best Actress
The Academy loves a good narrative and no narrative is stronger this year than that of Emma Stone, a longtime star who has diligently built a career working on comedies (with a brief foray as a comic book damsel in distress) breaking through with a breakout performance. Stone's winning charms are on full display in La La Land and her chemistry with Ryan Gosling is palpable. And although there is almost no doubt that Stone will win the award, I'm just going to soapbox here for a second and say that it's a travesty that Viola Davis wasn't up in this category for her superlative work in Fences. She'll get her award regardless, in the Supporting Actress category.
Should Win: Viola Davis
Will Win: Emma Stone
Best Actor
The Casey Affleck coronation has begun to lose some steam for his work in Manchester by the Sea. And when you have Denzel Washington turning in yet another showstopping performance in Fences, it's a tough call. The dark horse here is Ryan Gosling, who has surprisingly not gotten as much Oscar buzz as his co-star but could snag this award in the event of a La La Land sweep. This is one of the closest calls of the major awards, and I think Affleck may take this award, but if I had a vote, I'd give it to Denzel.
Should Win: Denzel Washington
Will Win: Casey Affleck
Best Supporting Actress
Lock it down right now. This is Viola Davis's award. If for no other reason than as an apology that she's even in the supporting category. With all due respect to the other women in this category, it'll be hard to top Davis's performance in Fences.
Should Win: Viola Davis
Will Win: Viola Davis
Best Supporting Actor
Jeff Bridges is fantastic as a Texas Ranger on the hunt for a pair of bank robber in Hell or High Water. But this award is also looking pretty secure in the hands of Mahershala Ali in Moonlight. Ali has had a long Hollywood career in both TV and films, and his standout performance in Moonlight wlll almost surely net him Oscar gold.
Should Win: Mahershala Ali
Will Win: Mahershala Ali
Best Animated Feature
Quite honestly, it's like choosing between my two children here. Zootopia is an absolutely fantastic film with a surprisingly adult story that will appeal to parents, even as their kids enjoy the animal hijinks. But Moana might have been the most moving and uplifting Disney film in the past decade. And Kubo and the Two Strings is an underrated, and beautiful tale that is probably the most innovative film in terms of animation. I have a feeling that Zootopia is going to win this award, but I'm definitely on Team Moana.
Should Win: Moana
Will Win: Zootopia
And here are Glen's predictions: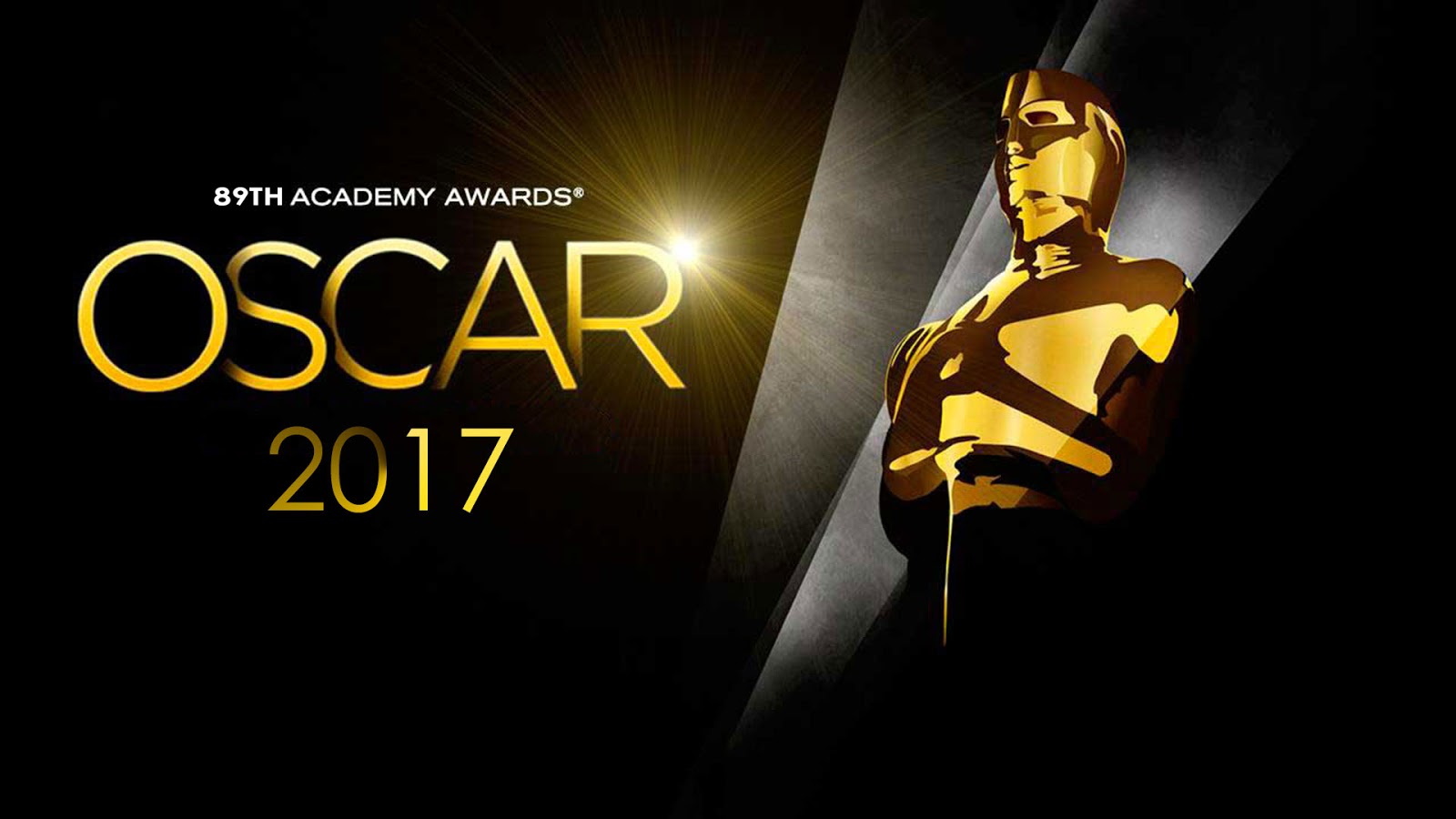 This is it. After a year of fine films, the Oscars are finally here to crown those the Academy deems most deserving of the film industry's highest honor. Admittedly, 2016 wasn't the strongest year for film in recent memory and even the best movies seem inferior to those from recent years. That said, there were still some great motion pictures and some very talented cast and crew that will go home with big shiny statues. So, I'd like to take the time to give my opinion on who should win in each category and who actually will win. Last year, as suspected, my number of correct predictions was slightly lower than usual at 12 out of 19 correct. I'm hoping to bring that number up a bit. And I'm making predictions in a whopping 20 categories this year!
But, before I give my picks, I'd like to mention some snubs and locks.
SNUBS
20th Century Women (Best Picture)
Silence (Best Picture)
Sully (Best Picture)
Tom Ford, Nocturnal Animals (Best Adapted Screenplay)
Clint Eastwood, Sully (Best Director)
Robert Eggers, The Witch (Best Director)
Martin Scorsese, Silence (Best Director)
Amy Adams, Arrival (Best Actress)
Annette Bening, 20th Century Women (Best Actress)
Hailee Steinfeld, The Edge of Seventeen (Best Actress)
Joel Edgerton, Loving (Best Actor)
Jake Gyllenhaal, Nocturnal Animals (Best Actor)
Michael Keaton, The Founder (Best Actor)
LOCKS
La La Land (Best Picture)
Casey Affleck (Best Actor)
Viola Davis (Best Supporting Actress)
SIDE NOTE #1
I've included 20 out of the 24 categories as I didn't see enough movies in the Animated Feature, Documentary Feature, Documentary Short Subject and Foreign Language Film categories to make legitimate predictions.
SIDE NOTE #2
Although he gave a great performance, I have no idea why Dev Patel is nominated in a supporting category. He plays the main character, granted in the second half of the film. It's his story and all other characters serve to support that story and his character, not the other way around. It's very confusing.
Finally, here are my picks:
ACTOR IN A SUPPORTING ROLE
Nominees: Mahershala Ali, Moonlight; Jeff Bridges, Hell or High Water; Lucas Hedges, Manchester by the Sea; Dev Patel, Lion; Michael Shannon, Nocturnal Animals
Should Win: Jeff Bridges
Will Win: Mahershala Ali
ACTRESS IN A SUPPORTING ROLE
Nominees: Viola Davis, Fences; Naomie Harris, Moonlight; Nicole Kidman, Lion; Octavia Spencer, Hidden Figures; Michelle Williams, Manchester by the Sea
Should Win: Viola Davis
Will Win: Viola Davis
WRITING: ADAPTED SCREENPLAY
Nominees: Arrival, Fences, Hidden Figures, Lion, Moonlight
Should Win: Arrival
Will Win: Moonlight
WRITING: ORIGINAL SCREENPLAY
Nominees: Hell or High Water, La La Land, The Lobster, Manchester by the Sea, 20th Century Women
Should Win: Manchester by the Sea
Will Win: Manchester by the Sea
PRODUCTION DESIGN
Nominees: Arrival, Fantastic Beasts and Where to Find Them, Hail, Caesar!, La La Land, Passengers
Should Win: La La Land
Will Win: La La Land
CINEMATOGRAPHY
Nominees: Arrival, La La Land, Lion, Moonlight, Silence
Should Win: Silence
Will Win: La La Land
COSTUME DESIGN
Nominees: Allied, Fantastic Beasts and Where to Find Them, Florence Foster Jenkins, Jackie, La La Land
Should Win: La La Land
Will Win: La La Land
FILM EDITING
Nominees: Arrival, Hacksaw Ridge, Hell or High Water, La La Land, Moonlight
Should Win: La La Land
Will Win: La La Land
MAKEUP AND HAIRSTYLING
Nominees: A Man Called Ove, Star Trek Beyond, Suicide Squad
Should Win: Star Trek Beyond
Will Win: Star Trek Beyond
MUSIC: ORIGINAL SCORE
Nominees: Jackie, La La Land, Lion, Moonlight, Passengers
Should Win: Jackie
Will Win: La La Land
MUSIC: ORIGINAL SONG
Nominees: "Audition (The Fools Who Dream)", La La Land; "Can't Stop the Feeling!", Trolls; "City of Stars", La La Land; "The Empty Chair", Jim: The James Foley Story; "How Far I'll Go", Moana
Should Win: "Audition (The Fools Who Dream)," La La Land
Will Win: "Audition (The Fools Who Dream)," La La Land
SOUND EDITING
Nominees: Arrival, Deepwater Horizon, Hacksaw Ridge, La La Land, Sully
Should Win: La La Land
Will Win: La La Land
SOUND MIXING
Nominees: Arrival, Hacksaw Ridge, La La Land, Rogue One: A Star Wars Story, 13 Hours
Should Win: La La Land
Will Win: La La Land
VISUAL EFFECTS
Nominees: Deepwater Horizon, Dr. Strange, The Jungle Book, Kubo and the Two Strings, Rogue One: A Star Wars Story
Should Win: Rogue One: A Star Wars Story
Will Win: Rogue One: A Star Wars Story
SHORT FILM: LIVE ACTION
Nominees: Ennemis Interieurs, La Femme et le TGV, Silent Nights, Sing, Timecode
Should Win: Timecode
Will Win: Silent Nights
SHORT FILM: ANIMATED
Nominees: Blind Vaysha, Borrowed Time, Pear Cider and Cigarettes, Pearl, Piper
Should Win: Piper
Will Win: Piper
ACTOR IN A LEADING ROLE
Nominees: Casey Affleck, Manchester by the Sea; Andrew Garfield, Hacksaw Ridge; Ryan Gosling, La La Land; Viggo Mortensen, Captain Fantastic; Denzel Washington, Fences
Should Win: Casey Affleck
Will Win: Casey Affleck
ACTRESS IN A LEADING ROLE
Nominees: Isabelle Huppert, Elle; Ruth Negga, Loving; Natalie Portman, Jackie; Emma Stone, La La Land; Meryl Streep, Florence Foster Jenkins
Should Win: Annette Bening, 20th Century Women (not nominated)
Will Win: Emma Stone
DIRECTING
Nominees: Denis Villeneuve, Arrival; Mel Gibson, Hacksaw Ridge; Damien Chazelle, La La Land; Kenneth Lonergan, Manchester by the Sea; Barry Jenkins, Moonlight
Should Win: Denis Villeneuve
Will Win: Damien Chazelle
BEST PICTURE
Nominees: Arrival, Fences, Hacksaw Ridge, Hell or High Water, Hidden Figure, La La Land, Lion, Manchester by the Sea, Moonlight
Should Win: Lion
Will Win: La La Land