Is Vicarious Visions working with Bungie on Destiny sequel?
While Vicarious Visions has been working on the Skylanders franchise since 2011, it's been revealed that the company will be teaming with Activision and Destiny developer Bungie Studios to further expand the 'Destiny Universe'.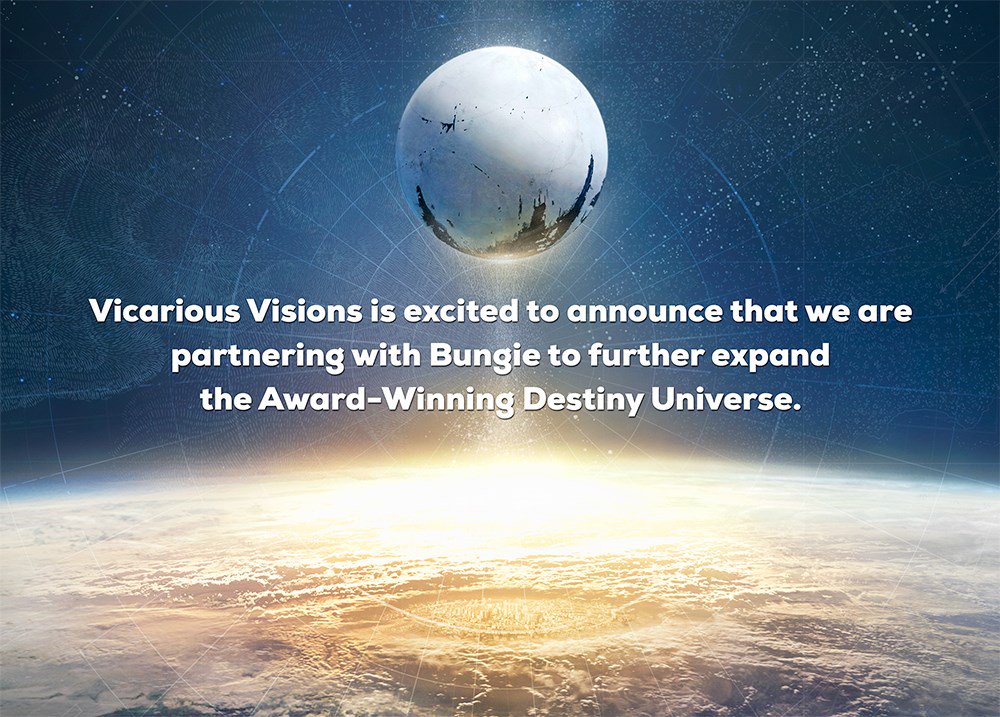 Vicarious Visions will join High Moon Studios (previously working on Call of Duty: Advanced Warfare) in creating content for the Destiny. it's more than likely for the yet-to-be-revealed Destiny 2, which is set to be launched in 2017. It's unknown what Vicarious Visions role will be. The company began in 1996, mainly focusing on Gameboy, Gameboy Advance, and DS titles. In recent years the company has focused on mobile ports of various games including Skylanders. It's also currently working on the Crash Bandicoot N. Sane Trilogy which was revealed at the PlayStation Experience.
"We're on track for what we think is going to be an awesome sequel for Destiny in 2017. That sequel is designed to both excite our highly engaged current players but also to broaden the appeal," said Activision's Eric Hirshberg back in November.
With two companies to help with the development of Destiny 2, it should give Bungie more time on focusing on the game's direction and more importantly content to keep fans on their toes with what was such a massive undertaking.
Destiny: Rise of Iron will also receive a holiday update which is celebration of a Guardian's Light, The Dawning will run from December 13 to January 3. During that time the Tower will be freshly decorated and the game will see the return of the Sparrow Racing League, new exotic quests and a new feature to stroke scoring.