Benicio Del Toro is going to be in the new Predator movie? AWESOME!
We all know that Benicio Del Toro is a badass actor. He's been in many spotlighted movies, won an Oscar, and most recently appeared on Guardians of the Galaxy and also wrapped up his part on Star Wars Episode VIII. In addition to all this whirling turmoil of success, he's now got his hands in the upcoming Predator movie. (I guess in a way, he is a The Collector…of different movie roles. Har har.)
Everything about his role in the movie is completely under a no-reveal-tarp. No one knows who or what he's going to play. He could be a re-incarnation of Arnold Schwarzenegger's character for all we know. One thing we do know is that Monster Squad's co-writer Fred Dekker is writing the script for  the new Predator reboot/remake. Can't wait for this alien hunter to be revived for this generation.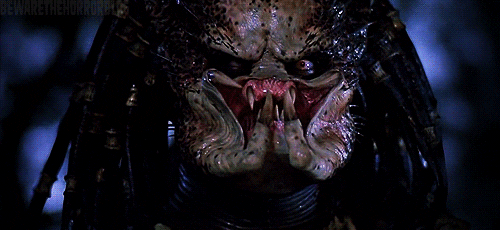 Source: Deadline