Daniel Craig offered huge sum for two more Bond films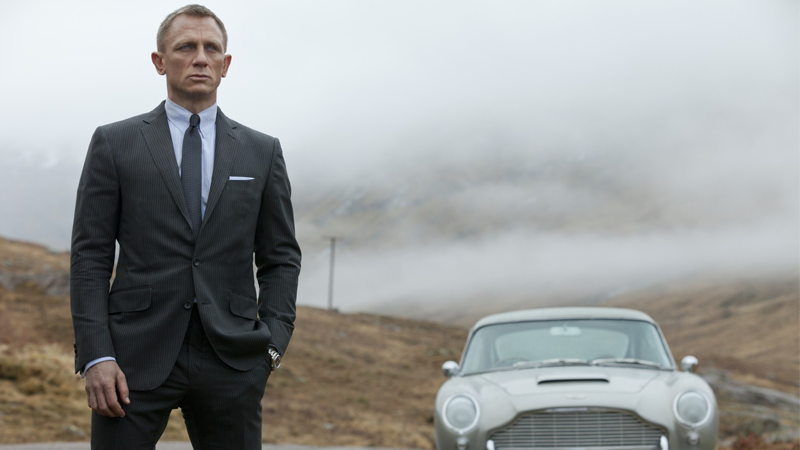 Daniel Craig doesn't want to play James Bond anymore. You could probably tell that when he said he'd rather "slit his wrists than play James Bond again." Clearly, this isn't sitting well with the producers at Sony, as RadarOnline has learned that the studio is offering Craig $150 million to reprise his role as 007 for two more films.
"The studio is desperate to secure the actor's services while they phase in a younger long-term successor," a source told Radar. "[Craig] has played a genius hand. Everyone knows how much executives adore him, and the idea of losing him at such a crucial time in the franchise isn't an option as far as all the studio honchos are concerned. Daniel's the key for a seamless, safe transition as far as Sony and Bond bosses are concerned and they're prepared to pay a king's ransom to make it happen."
Timing is a major variable in this situation, as well. According to the source, Sony should be announcing soon that they're re-upping the distribution rights for the series, meaning billions of dollars in revenue.
"Then they will shoot two more films, which will be made virtually back-to-back, preferably featuring Daniel as 007 before he passes the figurative baton to someone else for a third movie that will mark the start of the new era," said the source.
There are several talented, high-profile actors that our in the conversation as Craig's successor, including Idris Elba, Michael Fassbender and Tom Hiddleston.
With the last Bond film, Spectre,  performing slightly worse than Skyfall at the box office and receiving significantly more negative reviews, choosing the right actor for Bond is crucial. Although, considering that Skyfall was a sort of unofficial ending to one trilogy and the the beginning of another series of films, it might not feel right having a different actor fill in at this time. It just seems that the studio has a larger story in mind, and that Craig is still the right person for the job.
Source: RadarOnline