The top 5 toys at Sac Gamers Expo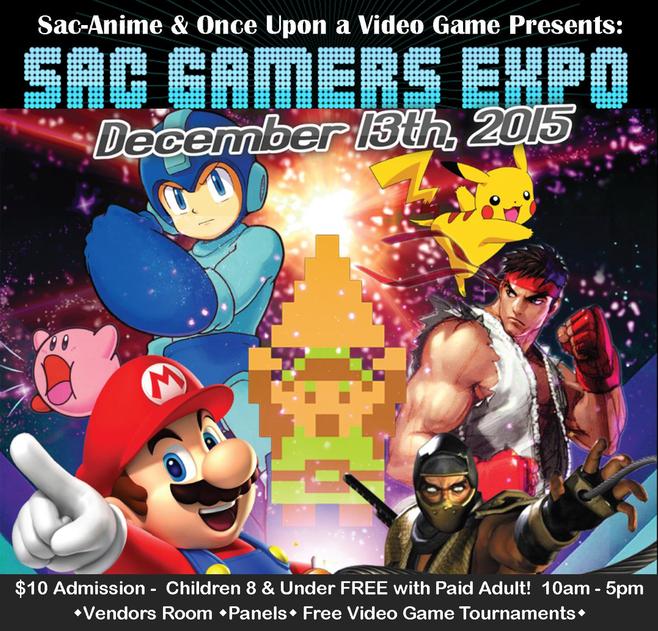 Did you miss out on Sac Games Expo (SGE) this past Sunday? It was certainly the place to be at for all your holiday fun and toy needs. Friends, gamers, and cosplayers gathered alongside the Scottish Rite Center to enjoy the experience and to explore the best of the best at SGE. If you missed it, no worries, we got you covered on the top 5 best toys at SGE.
5. Predator Collection from Micro Machines
Outdated and out of print, this rare Predator collectible is a must for any fan of the series. It was manufactured in the mid '90s and was short lived. Fast forward to 2015 and there is currently no production for this unique Predator collectible. It was a rare find, and we found it for $25.
4. Over-sized Master Chief
This Master Chief is one of the biggest Master Chief next to the collector's edition from Microsoft's popular Halo games. We couldn't take our eyes off of it. The craftsmen ship was extremely detailed. And the overall quality made this price point seemed appropriate for $175. A small price to pay for the one of the more detailed Master Chief's out there.
3. Hand-made Naruto Statues
This local vendor found these Naruto statues from a garage sale. What he didn't know was these were hand made from an unknown artist. Capitalizing on his fandom, he sold these awesome statues for over $100 each at SGE. And for any Naruto lover, I think it's definitely worth the price.
2. Good Smile Company Star Wars Toys
Darth Vader and a Stormtrooper? Count me in. Looks like the good guys at Good Smile Company has done it again. It was the newest toy that we discovered at SGE, and it was one of the finest. Not only are they adorable to look at, the details on each toy stood out. Good Smile Company has built a reputation for each of their streamlined toys. This one was no acceptation. The adorableness factor alongside with how life-like these figures look is a definite must buy especially with the release of the new film. At $65 each, the price point is a little steep compared to their actual web store; however, you cannot replace the experience of buying one of these toys from its convention.
1. Perler Mario Amiibos!
What makes this con so unique is that local vendors can show off their own creation. The perler Mario amiibo figures made from a local vendor just looked gorgeous. Spending up to 2-4 hours on putting each bead together made us appreciate it even more. The creator of these perler beads doesn't even have his own a web store therefore, these are rare. When we held up the Amiibo figures, they are actually quite delicate. Seemingly, they could tip over if you're not careful. Other than that, these would make the perfect gift for everyone who enjoys cute things or beads, better yet, Amiibos! These are a little more pricey than your average Mario Amiibo, however, that's what makes this perler so unique. Just look at that stand! The price ranges from $20-$30.
What did you guys think of the toys at this year's Sac Gamers Expo? What are some of your favorites and what are some of your least favorites? Hopefully, you guys have a better idea what to give your friends and family during this holiday season, so feel free to give or share in the comments below.
-NERD OUT!