Stephen Amell on the TMNT 2 set as Casey Jones with hockey stick
Casey Jones is a vigilante in the Teenage Mutant Ninja Turtles movies, comics and cartoons known for his dark and grungy looks. With Stephen Amell (Arrow) playing the intimidating hero, we will be getting a more clean cut look. Check out these photos of the actor on the set of Teenage Mutant Ninja Turtles II. He's sporting a hoodie, blue jeans, and a hockey stick. In addition to that, we also have shots of Megan Fox running around as April O'Neil wearing tight jeans and tank top.
Let's hope we get to see Casey Jones in his Hockey mask in the film.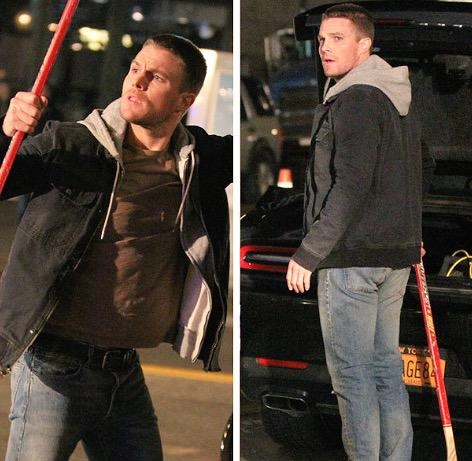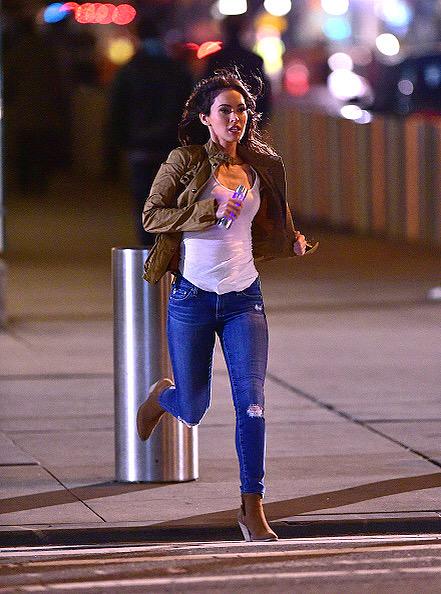 Teenage Mutant Ninja Turtles 2 is directed by Dave Green (Earth to Echo) with a script by Josh Appelbaum and André Nemec (Mission: Impossible – Ghost Protocol). Fox and Amell will be joined by Tyler Perry as Baxter Stockman, Will Arnett as Vern Fenwick, Brian Tee as Shredder, and model Alessandra Ambrosio as herself.
Source: Priobidoler