Lucille beer being produced for fans of The Walking Dead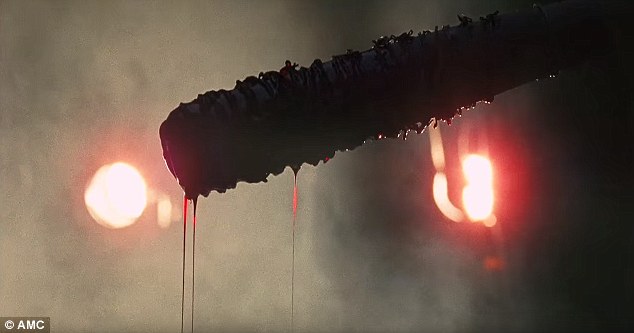 Apparently, the controversial fiasco with Negan and his beloved baseball bat, Lucille, has made quite an impression among fans of The Walking Dead. Memes and sketches are to be expected, but a beer? Comicbook.com reports that Terrapin Beer Company actually will be producing a Lucille beer scheduled for a very limited release in late February.
Now, what on Earth is a Lucille beer? Well, a description of the adult beverage as it will appear on the bottle's label has been provided:
"Lucille, the weapon of choice inside of this bottle, is an imperial stout brewed with blackstrap molasses and vanilla. Swinging for the fences, we aged this beer on hickory, maple and white ash, the three woods that are used to produce baseball bats. Big and menacing, its flavors hit hard."
The blackstrap molasses stout, whose delicious description might make you forget about the event upon which its based, will arrive in 500 ml bottles wrapped in a Lucille-themed label, sporting the look of a baseball bat wrapped in barbed wire.
Both Terrapin Beer Company and the Skybound publisher behind The Walking Dead have helped create this beer which you can actually enjoy during the second half of the show's seventh season which returns on February 12th.