See how Dwarves live in Game of Dwarves
Posted 10:38 am on Thursday, October 18th, 2012 by
Michael Revis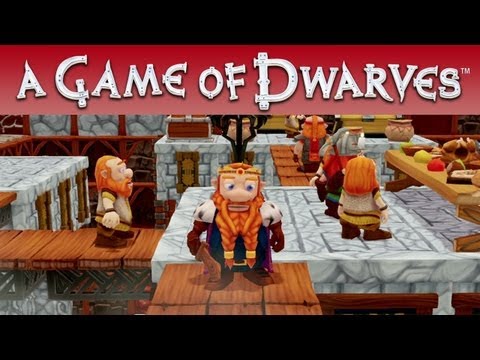 The Dwarven race is a curious one, with much information on them given to us largely through mythology. This peculiar race not only has an uncanny affinity for beer and all beer-based beverages, but also an appetite for treasure. As the video from Paradox Interactive shows; however, they are more than accepting of those who don't have either readily available and are even willing to work together to achieve the same goals. Such is how things work in A Game of Dwarves.
As for how this particular society of dwarves reproduce when everyone is male, that's probably something you'd be better off not knowing. We're serious about this one.
Michael Revis
Michael is a man of many things. Journalist, writer, gamer, professional procrastinator, cosplayer, super hero, whale wrestler, evil mastermind, and robot master. And that's just on the weekends.
More Awesomeness Across the Network!