Hansel and Gretel: Witch Hunters trailer is out! Yes, please
Posted 11:23 am on Tuesday, September 4th, 2012 by
Laura Sirikul
With all the fantasy films coming out based on fairy tales (Snow White's Mirror Mirror, Snow White and the Huntsman, Red Riding Hood), you would think Hollywood would have played out all of the stories. Here comes in Hansel and Gretel: Witch Hunters, starring Jeremy Renner and Gemma Arterton, a story about Hansel and Gretel grown up and fighting witches.
Usually I wouldn't give the time and day regarding a "creative" approach to a classic tale, but with leads like Jeremy Renner and Famke Janssen as the witch, I think this may be good. From the looks of the trailer, if you like action and fantasy, this may be the movie for you.
Hansel and Gretel: Witch Hunters opens in 2D and 3D in theaters on January 25th, 2013.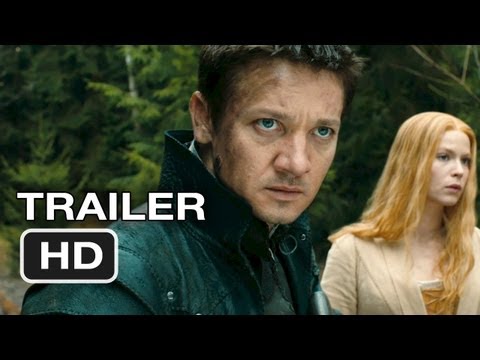 Source: MovieclipsTrailers
Laura Sirikulvadhana
Trekkie. Jedi. Whovian. Sherlockian. Hobbit. Sanrio. Comics. I am Spartacus. Warrior Princess. Superhero. Nerd. Follow me @lsirikul
More Awesomeness Across the Network!