Rebecca Black 'Prime Day' Stars Wars Parody Music Video
Posted 4:38 pm on Friday, April 22nd, 2011 by
Michael Pao
I'm sure by now most of you have heard of the Rebecca Black 'Friday' music video and maybe you liked it or maybe you didn't.  But we here at Nerd Reactor have stumbled upon perhaps the best use of autotune EVER.  Teddie Films, the same folks who brought us the Star Wars Ke$ha parody of 'Tik Tok' has now released the catchy Rebecca Black Star Wars spoof 'Prime Day' music video.  Riding with Han, Chewie, Luke, and C3-PO while having a rapping Boba Fett and Vader cruising around in suits…that's pure awesome sauce right there!
And for those of you not in the know the days of the week in the Star Wars universe goes as follows…
1) Primeday
2) Centaxday
3) Taungsday
4) Zhellday
5) Benduday
And yes, I am a huge Star Wars nerd…but anyway ONTO THE VIDEO!!!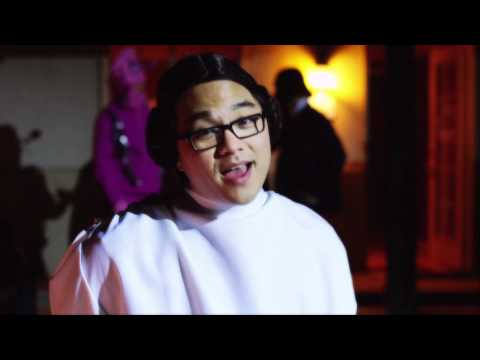 More Awesomeness Across the Network!