Radiant Silvergun is Coming To Xbox Live in 2011 With New Features!
Posted 7:23 pm on Wednesday, September 15th, 2010 by
Ryan Southard
The Tokyo Game Show has only just begun, and already there's some explosive news occurring as I'm writing this. Radiant Silvergun, which has been limited to the very niche Sega Saturn system, is coming to Xbox Live. Instead of simply porting the game, however, developer Treasure is adding online co-op play, improved graphics, and possibly other new features.
This game is touted as one of the best shmups (shoot em up) to ever exist. The game allows you to switch your weapons on-the-fly, and they can be leveled up as well (two very rare features for shmups). Another thing that made this game rare was that your ship has a sword that you can swing around to destroy certain projectiles. Any game that contains sword-swinging space ships gets bonus points from me. It is often sold for upwards of $200, so Xbox Live gamers are very lucky indeed.
Here are some pictures of the new Xbox Live version:


Here is a video of the Old Sega Saturn version: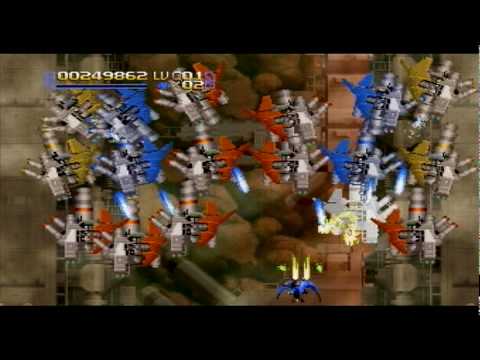 News courtesy of Kotaku's live coverage of TGS
Ryan Southard
Ryan Southard is a video game enthusiast, dissecting games down to their tiniest details. Whether it's new or it's old, as long as it's awesome, he'll play it. Follow him on Twitter at @Ryan_Southard
More Awesomeness Across the Network!